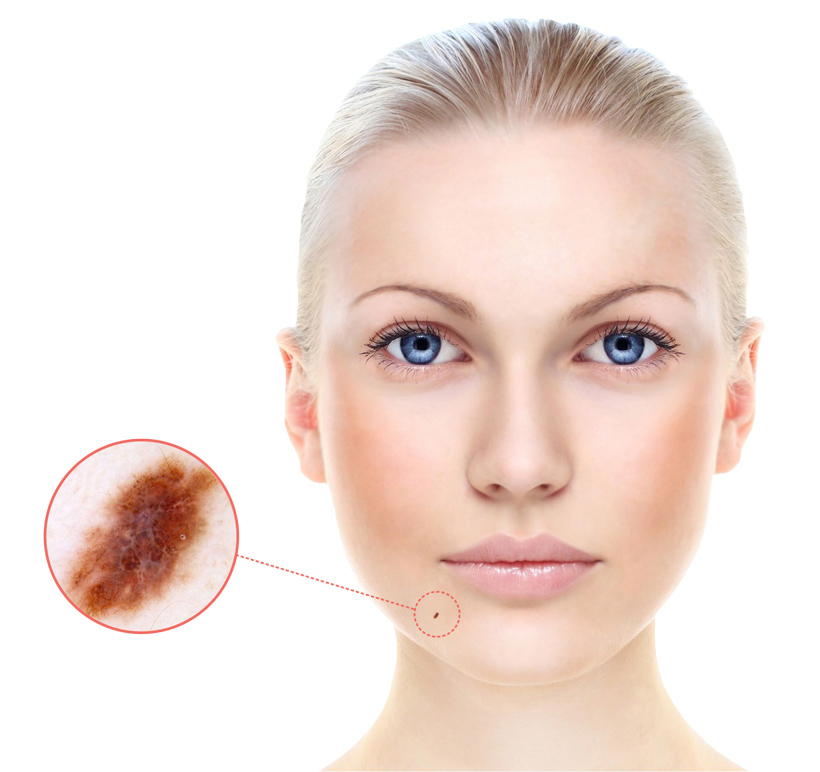 Concerned about your mole?
Has your mole been bothering you? If your mole is itchy, bleeding, growing, or if something just doesn't feel right, don't wait. Get it checked. Any of these symptoms could be a warning sign of skin cancer.
Skin cancer is the most common type of cancer and can be fatal when detected in an advanced stage. Fortunately, when detected early, there is a 98% chance of survival.