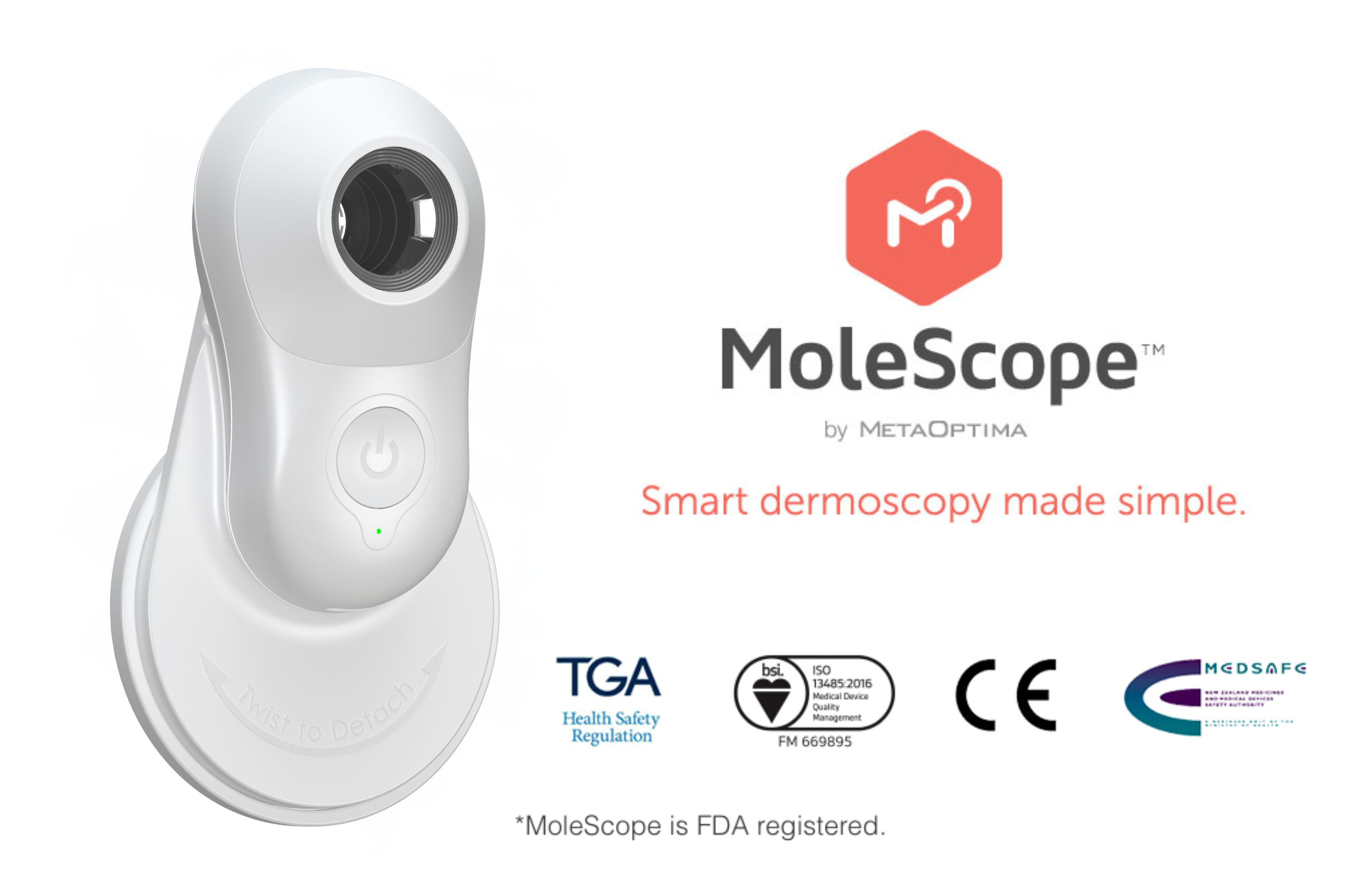 MoleScope™ is a smartphone attachment for dermoscopy that provides a high-resolution, detailed view of the skin through magnification and specialized lighting.
Can I upgrade my phone and still use my MoleScope?
Click here to see if your device is compatible.
MoleScope Lite
MoleScope II

$ 49.99

USD


Buy Now

$ 299

USD


Buy Now
A MoleScope device
Mole image management
3D body map
Scheduling and reminders
Educational self-check guide
Rechargeable battery
LED auto shut-off
Cross-polarized lighting
Changeable contact & non-contact caps
Scaling tool
Please note that MoleScope is not a diagnostic or a therapeutic device. It is intended for imaging, archiving and communication only.

Online consultation is not yet available in all regions. Contact us for more information on service availability in your region.

MoleScope Android attachments are available for selected models. If your phone model is not listed, please complete the request form for your Android phone.